Delivering Quality Fuels Locally
Competitive Prices
Cash and Card on Delivery Accepted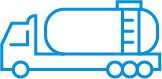 Delivering Value Locally
Need high quality local fuels in a hurry?. . . you can trust Power Oil to deliver.
Based in Crecora, we offer an efficient, friendly and competitively priced delivery service through Limerick City and County on a daily basis. You can be sure that with Power Oil you will receive the highest quality fuels and a fantastic service.
Providing competitive prices on your home heating oil combined with first class local customer service.
We provide a wide range of Commercial Fuels with a flexible delivery service designed to suit your needs.
Quality fuels you can trust direct to your farm from Power Oil.
Power Oil is a family run business that was first established in 1998 and has been servicing domestic oil customers, the agricultural sector and the commercial industry in Limerick City and County ever since.
Based in Crecora, Co. Limerick, with over 40 years combined experience, we offer an efficient and friendly delivery service to local homes and businesses on a daily basis.
We deliver to all areas of Limerick County and our services include the supply of Home Heating Oil, Agricultural Fuels and Commercial Fuels.
Get an instant quote by using our Quote Box at the top of the page or simply Contact Us at our Crecora Depot today on: 061 390 400
 Order Your Oil FillCookies are files stored on your computer when you visit certain web pages. poweroil.ie uses cookies to keep track of what you have in your basket, and to remember you when you return to our site. To place an order on poweroil.ie, you need to have...